Welcome to our parish website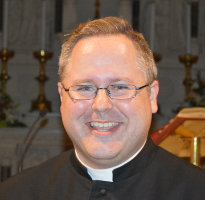 Happy Easter to you! Christ is risen - alleluia!
The resurrection of Jesus from the dead shows the triumph of God's love - a love that reaches out to each of us personally.
Knowing Jesus is the best gift that any person can receive; that we have encountered Him is the best thing that has happened in our lives, and making him known by our word and deeds is our joy.
May God bring healing to all who are sick or worried at this time. And may his grace touch all those who are working to care for the sick and bring the epidemic to a swift end.