Welcome to our parish website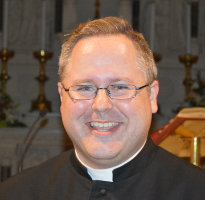 In these difficult days our normal Masses and activities have been suspended. But the life of the parish goes on!
Now more than ever we need to be a community with a strong faith in God, hope for the future and love for each other.
We'll be providing regular updates on the website and on our parish Facebook page during this time. I also ask that anyone who is isolated or sick would contact me so that we can keep you in our prayers and keep in touch too.
May God bring healing to all who are sick or worried at this time. And may his grace touch all those who are working to care for the sick and bring the epidemic to a swift end.