Welcome to our parish website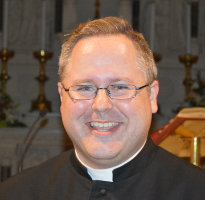 In these uncertain times our parish continues to be a place where we can come together to worship God and look out for each other.
Now more than ever we need to be a community with a strong faith in Jesus Christ, hope for the future and love for each other.
We'll continue to provide regular updates on the website and on our parish Facebook page during this time.
May God bring healing to all who are sick or worried at this time. And may his grace touch all those who are working to care for the sick and bring the epidemic to a swift end.