Welcome to our parish website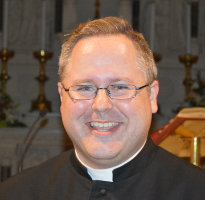 Once again we find ourselves in lockdown - but our parish is still a place of prayer and worship!
Now more than ever we need to be a community with a strong faith in Jesus Christ, hope for the future and love for each other.
We'll continue to provide regular updates on the website and on our parish Facebook page during this time.
May God bring healing to all who are sick or worried at this time. And may his grace touch all those who are working to care for the sick and bring the epidemic to a swift end.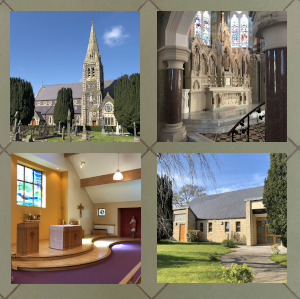 Sunday Devotions at 4pm
Vespers and Benediction - this ceremony is not currently open to the public but can be watched live or on demand on our parish YouTube channel.
Order of service available here

Our Church webcam is now available through the parish YouTube account.
Click here to access live video of our Masses and devotions.

Public attendance at Mass is currently suspended due to the Covid-19 pandemic.
Masses and services from Our Lady & St Patrick's can be watched live from our parish YouTube account. Click here.
Public Masses are normally celebrated at Our Lady & St Patrick's church at these times:
Friday at 7pm
Saturday at 6pm
Sunday at 10am & 5pm
Monday at 10am
Confessions are normally available on Fridays 5.30-6.30pm and Saturdays 5-5.30pm.
During the lockdown please contact Fr Damian to arrange an appointment for confession.
In an emergency please phone the parochial house to arrange anointing of the sick.
Patients in hospital should ask staff to contact the priest on call.
During the lockdown baptisms and funerals may take place under restrictions.